Learn Japanese with the Silent Way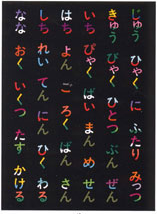 Let's explore the universe of Japanese. With Silent Way Tokyo, students and instructors will explore this universe together, working carefully, unhurried, and mindfully toward fluency, accuracy, and a deeper understanding of the Japanese language. The skills and learning abilities of students will be respected and used to their fullest potential by instructors sensitive to the challenge of learning a foreign language.
<Level>
Beginner, intermediate, or advanced students who want to review sounds and basic structures.
All levels can be accommodated.
<Japanese the Silent Way>
Students will work to improve their production of Japanese sounds.
They will do this by practicing these sounds and receiving constant feedback on their production from the instructor. Students will use all tools available to them, including their ears, eyes, and mouth, to develop their own inner criteria so that they may become more independent and more effective learners.
<Schedule>
Please check our google calendar below
(Other days might be planed on your request.) 
Regular Course 
Monday 17:00-19:00 
Tuesday 13:30-15:30
Thursday 9:30-11:30, 13:30-15:30
Online lessons
<Fee>
Package of 10 classes: 29,000 yen
Individual classes: 4,000 yen per class 
 ---------------------------------------------------------
Weekends Intensive

Sunday 9:30-12:30
*This class will be held when 3 or more students apply.

<Fee>
Saturday and Sunday : 10,000 yen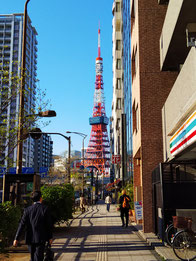 <Place>
GA-LABO: A Space for Learning
Shiba-Suzuki Bldg. #202
3-16-1 Shiba, Minato-ku,Tokyo
A 3-minute walk from
Akabanebashi Sta. on Oedo Line,
A 5-minute walk from
Shiba-koen Sta. on Mita Line and
A 10-minute walk from
Mita Sta.(Oedo Line or Mita Line) and JR Tamachi Sta.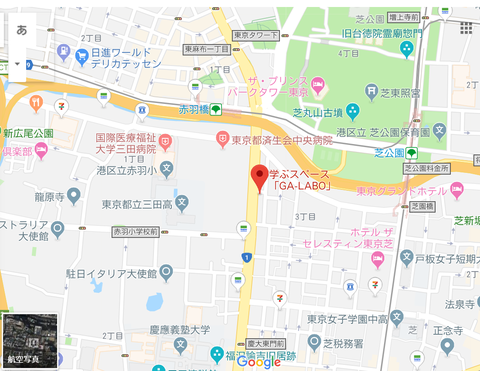 <Instructors>
Yoko Yasuda / Akiko Tanimoto 
( Silent Way Tokyo )
<<Application & Payment >>
Please fill out the online form below, and we'll send you an email in 24 hours. 
Tuition should be paid at the first class.
< Deadline for application>
Applications will not be accepted after the maximum number of participants have registered.
<Limited to 8 participants>
<To inquire and apply>
The Silent Way Tokyo
E-mail: sw.tokyo.info@gmail.com
------------------------------------------
How much Japanese have you spoken in previous Japanese classes?
In this class, you will not be pressured to memorize words and sentences, and you will not feel stressed trying to learn difficult grammar terms, either.
As the learner explores the language through trial and error, the instructor observes the learner and provides appropriate direction. 
The students' learning comes first and the instructor assists them in their efforts.
You will not use a textbook in this class.
We will guide your work on pronunciation, vocabulary, and grammar with charts and other tools. This will help you practice and concentrate on all aspects of speaking. 
The group lesson helps you to improve your speaking in an enjoyable way.